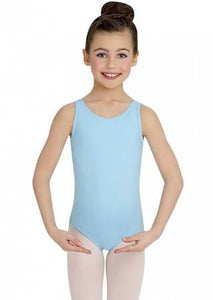 TB142C-90% nylon, 10% spandex fabric is constructed for a natural stretch. It is extremely durable and fade resistant.

This leotard has a classic leg line. Child styles have full front linings.
Full front lining on Ballet Pink, Light Blue, Light Suntan, Pink and White only.
Available Colors: Black, Ballet Pink, Light Blue, Pink, Red, White, Light Suntan.