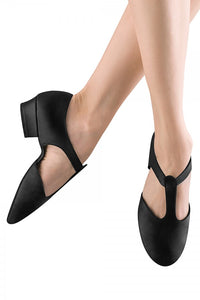 S0407L: Teachers need a little lift for the long, hard hours on the studio floor. This shoe combines the support of a 1" heel (25mm) with the flexibility of a ballet shoe, and given a flattering instep line.
Construction: Leather
Sole: Full sole
Sizing Information: Fits about 1 to 1.5 sizes down from street shoe size.