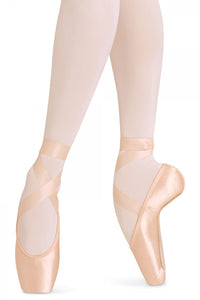 Curved last that follows the natural contours of the foot, providing comfort and injury protection.
The generous platform encourages balanced weight distribution and can reduce pressure on individual metatarsals.
The European Balance has a diagonal side seam which reduces satin creasing.
The low profile of the shoe, open throat line of the vamp shape, and the elastic drawstring, creates a streamlined, snug fit.